We have never advocated or adopted a hierarchical management model. This has been one of the crucial elements to our sustainability. Our most valuable asset is our transcription team, several of whom have been with us right from the date of inception and have vowed to remain with us until we exist. This has given us the unmatched stability and consistency in our performance.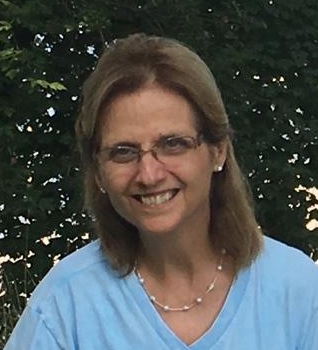 Karen Goode (Director)
Karen's association with transcription dates back to 1972. Over the last 45+ years, there have been many changes in the industry, but Karen has always been eager to learn new ways of accomplishing the task. Specialty groups to hospitals and clinics of all types have been part of her client base over the years. She is now working with a combination of voice recognition and regular transcription and looks forward to whatever the industry will be offering next. She is extremely skilled and diligent in her work and has mastered the art of paying attention to detail. Some of the clients have referred to her work, among other things, of a very good standard." They have used phrases such as… "capable staff"… "always receive courteous, prompt and reliable support"… "excellent turnaround time and quality work." Karen is a fantastic cook and accepts several catering assignments from her church and close friends quite frequently. She is just a phone call away for all your transcription needs!
Vijay Daniel (Co-Founder and Operations Head)
Vijay Daniel is one of the pioneers in the Medical Transcription industry. He has been involved in running the transcription business for over 16 years. He was instrumental in training several batches of medical transcriptionists soon after he completed his transcription training. His transcription skills were quickly noticed qualifying him to perform a dual job both as a trainer and a transcriptionist in the same company which set off his transcription career more than 20 years ago. Prior to founding Intelliscript, he had been associated with several leading ITES companies in different leadership capacities. He currently oversees the entire operations of the company and is actively involved in business development and other strategic affairs of the company. He is also a business partner of the sister company, Intellisoft Technologies, which is an IT consulting and solution provider. Vijay is also an occasional writer for Christian devotionals and an active social media enthusiast.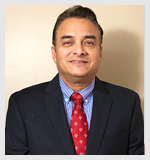 George Castro (Certified Court Reporter)
George has been in the transcription business for 20 years. His specialty is in the legal field where he helps attorneys prepare for trial in the areas of conducting depositions, filings, exhibits, oaths, trial transcripts and other areas of law.
George currently has the FCRC (Federal Court Reporting Cert.) and has had it for 20 years and has had his Federal U.S.government background clearances also for 20 years. He currently has a contract with the U.S. Federal Government to provide them with all legal transcriptions for court and federal grand jury.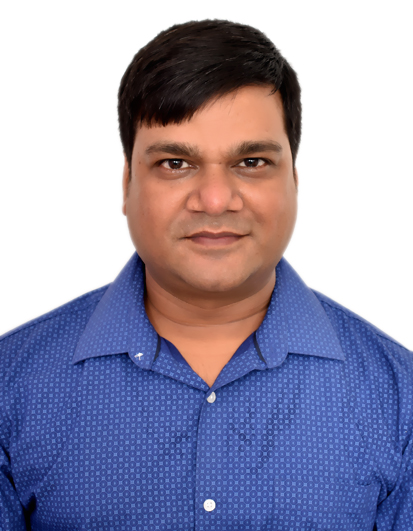 Shailendra Kumar (Client Manager)
Shailendra has done his Bachelors in Zoology and has over 18 years of transcription experience. He currently manages a team of 40 people who are specifically assigned to work on his clients. He is responsible for maintaining quality standards for all the customers he manages. He is very quick in work execution and has the capability to jump in whenever the situation demands. He likes to take a swim in the pool after a long day at work!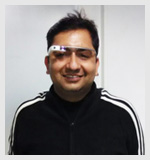 Dinesh Sharma (Client Manager)
Dinesh is a commerce graduate and underwent transcription training from a very renowned training institute. He possesses over 17 years of experience in the industry, having worked with some of the best companies around. He is a very sincere worker and is quality-oriented and has the distinction of handling some of the most difficult accounts with relative ease. He is also instrumental in mentoring new trainees and bringing them up to the expected quality standards. He exclusively handles two major clients of ours and manages the teams designated to work on those. He is also a trained Scribe which entails real-time documenting of patient encounters via live streaming from the doctor's office. Medical Scribing is considered to be the latest trend in the healthcare IT space in patient documentation. He is an avid traveler and loves adventure sports.