We have never advocated or adopted a hierarchical management model. This has been one of the crucial elements to our sustainability. Our most valuable asset is our transcription team, several of whom have been with us right from the date of inception and have vowed to remain with us until we exist. This has given us the unmatched stability and consistency in our performance.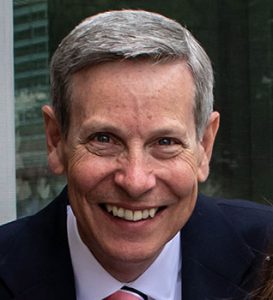 Bruce Schueller (Director Operations – North America)
Bruce has worked in the transcription field for over 20 years and managing a team of 71 transcriptionist stationed throughout the world. Prior to entering the field of transcription Bruce was a business analyst who restructured businesses making them more profitable. In addition, he used his business analysis skills and designed the accounting systems for Bridgestone Firestone, Kraft Foods, Catholic Charities and consulted with leading MTSO platforms in the transcription field that included companies like EMDAT, Spantel, WebChartMD and others. As a hobby Bruce enjoys designing stock and commodity trading models. Three of these models were sold to a commodity firm in Chicago. Bruce has brought with him his vast knowledge of US markets and is guiding us into areas of expansion. As head of our US Branch, Bruce will be managing our accounting, marketing and sales departments both here in the States as well as Canada, Australia, and Guam.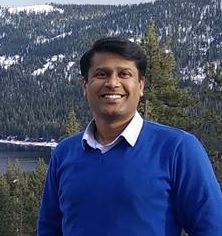 Vijay Daniel (Co-Founder and Operations Head)
Vijay Daniel is one of the pioneers in the Medical Transcription industry. He has been involved in running the transcription business for over 16 years. He was instrumental in training several batches of medical transcriptionists soon after he completed his transcription training. His transcription skills were quickly noticed qualifying him to perform a dual job both as a trainer and a transcriptionist in the same company which set off his transcription career more than 20 years ago. Prior to founding Intelliscript, he had been associated with several leading ITES companies in different leadership capacities. He currently oversees the entire operations of the company and is actively involved in business development and other strategic affairs of the company. He is also a business partner of the sister company, Intellisoft Technologies, which is an IT consulting and solution provider. Vijay is also an occasional writer for Christian devotionals and an active social media enthusiast.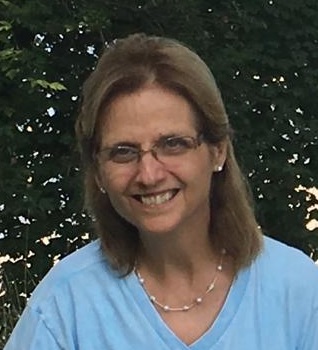 Karen Goode (Director Emeritus)
Karen is one of the pioneers in the transcription industry. Specialty clinics to independent office practices have all been part of her client base over the last many years. Her decade long stint with Intelliscript alone had been quite significant, as it established the company as one of the most sought after transcription providers in North America. Karen was admired by every customer for her friendliness and for her quick response to their concerns. She finally decided to retire in early 2021 to pursue other interests like travelling and cooking.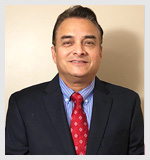 George Castro (Certified Court Reporter)
George has been in the transcription business for 20 years. His specialty is in the legal field where he helps attorneys prepare for trial in the areas of conducting depositions, filings, exhibits, oaths, trial transcripts and other areas of law.
George currently has the FCRC (Federal Court Reporting Cert.) and has had it for 20 years and has had his Federal U.S.government background clearances also for 20 years. He currently has a contract with the U.S. Federal Government to provide them with all legal transcriptions for court and federal grand jury.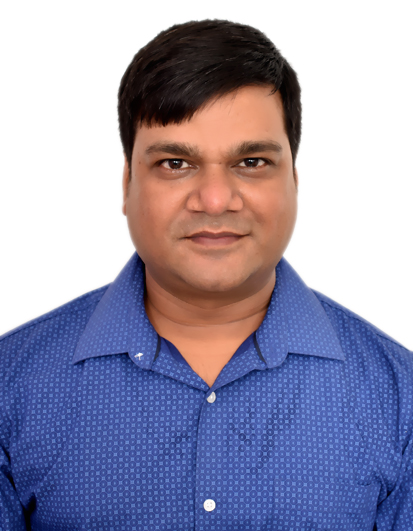 Shailendra Kumar (Client Manager)
Shailendra has done his Bachelors in Zoology and has over 18 years of transcription experience. He currently manages a team of 40 people who are specifically assigned to work on his clients. He is responsible for maintaining quality standards for all the customers he manages. He is very quick in work execution and has the capability to jump in whenever the situation demands. He likes to take a swim in the pool after a long day at work!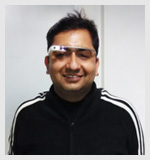 Dinesh Sharma (Client Manager)
Dinesh is a commerce graduate and underwent transcription training from a very renowned training institute. He possesses over 17 years of experience in the industry, having worked with some of the best companies around. He is a very sincere worker and is quality-oriented and has the distinction of handling some of the most difficult accounts with relative ease. He is also instrumental in mentoring new trainees and bringing them up to the expected quality standards. He exclusively handles two major clients of ours and manages the teams designated to work on those. He is also a trained Scribe which entails real-time documenting of patient encounters via live streaming from the doctor's office. Medical Scribing is considered to be the latest trend in the healthcare IT space in patient documentation. He is an avid traveler and loves adventure sports.