Intelliscript's Decentralized Operations has been one of our winning strategies. This is deliberately done to counter any contingency that could potentially hamper the operations. This has been one of our unique strategies to ensure timely delivery of work even under extreme situations like storms, indefinite power outages, and unexpected technical issues. In our last 16 years of running our business, we have never had any major disruption to our operations. We were in fact commended by our customers for ensuring minimal disruption to the work even during a major natural calamity.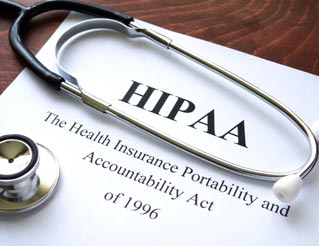 We offer a
HIPAA
compliant Dial and Dictate service to customers who are looking for a convenient dictation option. The advantage it offers justifies the small cost one has to incur compared to the conventional recording modes such as hand held recorders or dictaphones. We also set up secure FTP accounts for our customers to upload dictations should they choose not to use a Dial and Dictate service. The FTP access would be given to them even otherwise to access all the documents whenever they need. Dropbox and Google Drives are other secure options available depending on customers' preferences.
One of our main strengths is
Stability
which explains the longevity we have enjoyed in the transcription industry. We are probably one amongst the very few companies that have managed to retain their team for very long. Most of our transcriptionists have been with us right from the beginning. They are proud working for us and we have been greatly blessed to have them as part of our company. They have played a major role in scripting our company's success.
The team is
Adaptable
to the changing needs in the transcription industry. We embrace new technologies and this is one of the reasons why we have been able to retain customers who moved from the traditional offline transcription mode to EMR. Our transcriptionists are quick to access the clinic's EMR and post all the transcriptions keeping the patient's chart up-to-date. This has resulted in considerable savings in terms of time and money for our customers allowing them to focus on their main tasks.
We are
Quick & Accurate
in our work execution. Most of the time, we deliver the transcribed documents even before the committed date or time. This is something we have been able to accomplish naturally over the years, and it not necessarily because of our customers' demands. One of our medical transcription had a software to track our monthly turn-around time and accuracy. We have Never Ever gone below 98.7% monthly average accuracy or clocked beyond 24 hours in turn around. This was a track record maintained consistently for over 12 years.